ABOUT US
Dr. Gunjan Kela is a well experienced Child Specialist & Neonatalogist in Indore. She has done MBBS, DCH, DNB (Paediatrics).
Dr. Gunjan Kela Currently working as Associate Professor in Dept. Of PAEDIATRICS, Sri Aurobindo Medical College & P.G. Institute, Indore.
Earlier she has worked as Associate Professor in Department Of Paediatrics in SAIMS,Indore & also worked as Senior Resident in Department Of Paediatrics in SAIMS,Indore.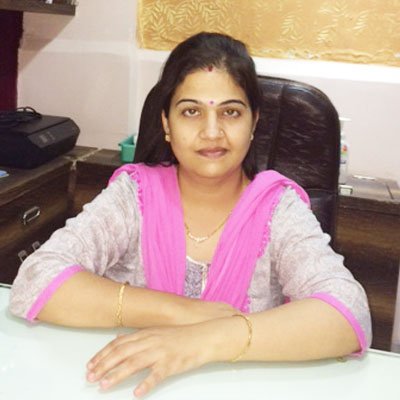 PROFESSIONAL EXPERIENCE:
Worked as senior Resident in BHRC, Indore 2006-2008
SPECIAL EXPERIENCE:
Special Interest in pediatric Gastroenterology and neurology.
ACTIVE & LIFE TIME MEMBER:
IAP (INDIAN ACADEMY OF PAEDIATRICS)
Life time Member of IAP & NNF.
PUBLICATION:
Gunjan Mehrotra, Rajesh Sharma, ManojKela, AvinashVishwani, Sangram Singh. "Megacystis–microcolon– intestinal hypoperistalsis syndrome- case report and review of literature". Journal of Evolution of Medical and Dental Sciences 2013; Vol2, Issue 23, June 10; Page: 4152-4155.
Many Paper publication.
PRESENTED & ATTENDED:-
Attended 51 th Annual National Conference of INDIAN ACADEMY OF PAEDIATRICS (PEDICON) as a delegate from 08 th to 12 th January 2014, , Indore,[MP]
Attended Annual State Conference of INDIAN ACADEMY OF PAEDIATRICS (PEDINEOCON) as a delegate from 04 to 06th February 2008, , Indore,[MP]