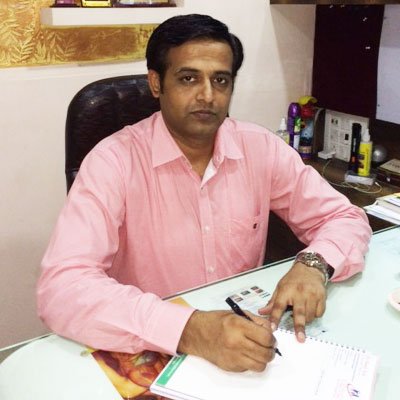 M.S.(Gen.Surgery), FIAGES, FALS
Consultant General & Laparoscopic Surgeon

Professor


SAIMS Medical Collage Indore
PRESENT POSITION
working as Professor in Dept. Of General Surgery, Sri Aurobindo Medical College & P.G. Institute, Indore.
QUALIFICATION:
M.B.B.S, M.S. General Surgery
SURGICAL EXPERIENCE :
Special Interest in laparoscopic surgery, have done FIAGES and FALS in year 2010 & 2011.
Performed all routine and emergency major and minor surgical operations independently.
ACTIVE & LIFE TIME MEMBER:
ASI (Association of surgeons of India)
Life time Member of Indore city chapter of ASI.
PAPER PUBLICATIONS:-
Ileal tuberculosis with bleeding per rectum –a rare case report; Agarwal R, Sharma R, Agarwal A, Kela M. Clinical and Experimental Gastroenterology 2009:2 129–131
Gunjan Mehrotra, Rajesh Sharma, ManojKela, AvinashVishwani, Sangram Singh. "Megacystis–microcolon– intestinal hypoperistalsis syndrome- case report and review of literature". Journal of Evolution of Medical and Dental Sciences 2013; Vol2, Issue 23, June 10; Page: 4152-4155.
Sharma R, Kela M, Khare Y, Mishra A, Bhandari M. Comparative analysis of LSG versus LRYGBP bariatric surgery in management of morbid obesity and type 2 diabetes mellitus in terms of percentage weight loss and T2DM resolution. Int Surg J 2015;2:641-46.
Kela M, Sharma R, Jain S. Our experience of simple technique for successful primary closure after excision of pilonidal sinus disease. Int Surg J 2015;2:647-51.